New Year in Lisbon 2023 | Top 9 Things to Do, Events, Parties & More!
Contents
Weather in Lisbon during New Year's Eve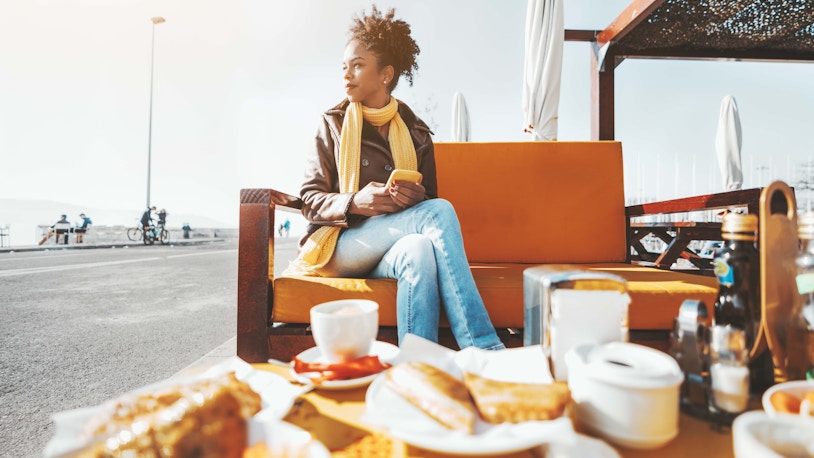 Average Temperature: 12℃
Highest Temp: 16℃
Lowest Temp: 9℃
Chances of Rain: December and January are the wettest months of the year, with 10 days of rain each month. 
What to Wear: The temperatures drop in December, and the weather becomes slightly breezy and chilly. A moderate sweater would be enough to keep you warm for the month of December in Lisbon if you are comfortable in the cold, else something slightly warmer. 
Top 9 Things to do on New Year in Lisbon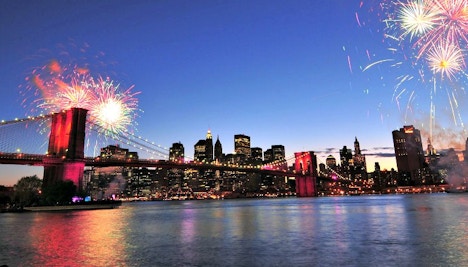 1. Party at Praça do Comércio
The night always starts at the open-air quad in the city centre and is a frenzy of music, drinks, fun and laughter. Starting at 10 pm and going into the wee hours of the morning, head here to start your NYE. 
Why Visit?
Don't miss out on the biggest NYE celebration and fireworks at the city centre!
Listen to traditional Portuguese music live and soak in the festive atmosphere.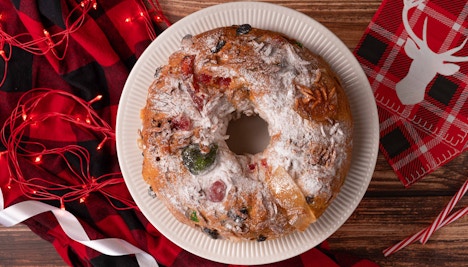 2. Try the Delectable Desserts
Festive seasons come with festive treats. While you're in Lisbon, make sure to try the Broas Castelares cakes and indulge your sweet tooth! 
Why try?
Broas Castelares are Portuguese cakes made from sweet potatoes, especially made during the Christmas season.
Grab a bite of these cakes and make sure you revel in Portuguese delicacies.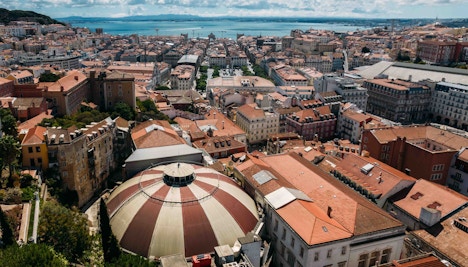 3. Grab Tickets to a Carnival
The city of Lisbon lights up for the festive season, and events are in plenty. Head to the city's oldest auditorium which is known to host some great gigs. 
Why Visit?
The Coliseu de Lisboa is a famous auditorium in Lisbon which transforms in December. 
It hosts trapeze artists, illusionists and also exhibitions that are a must-visit. 
From €30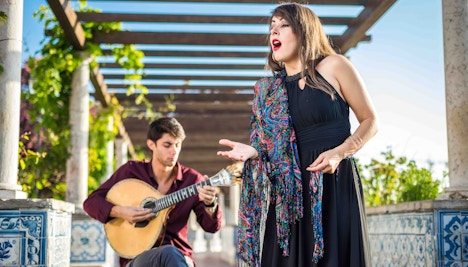 4. Enjoy a Night of Fado
Fado is traditional Portuguese music that is mellow and usually sentimental. This genre of music is usually enjoyed by all, especially during the festive season. 
Why Visit?
Experience traditional Fado music and ring in the New Year Portuguese style!
Make sure to make a reservation at a restaurant or buy your tickets to the concert beforehand as venues tend to get booked out. 
From €19.50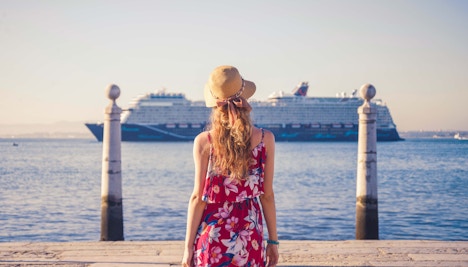 5. Book a Cruise
Step aboard a boat cruising down River Tejo and enjoy a night of sparkling wine and raisins, while you watch the celebrations from the water. 
Why Visit?
Book a cruise on River Tejo and watch the fireworks in style!
Complement the cruise with a lovely dinner and drinks to bring in the new year.
From €90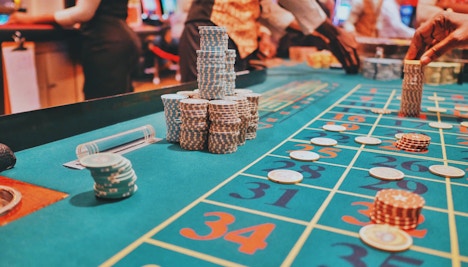 6. Try Your Luck at a Casino
Use the last day of the year to turn your luck around or ride a lucky streak at the turntables. You never know what's in store. 
Why Visit?
Enjoy the live music and great food at the casino. 
Try your hand at roulette, blackjack and more and you might walk away with heftier pockets!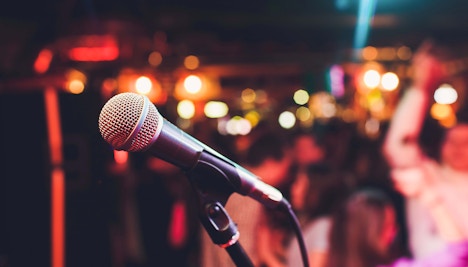 7. Go On a Pub Crawl
All the pubs in the city would be filled with people anticipating the stroke of midnight. Revel in the fun at each club before you find one to settle down in and enjoy. 
Why Visit?
All pubs would have a special New Year menu for you to enjoy! 
Try the cocktails and drinks at each and every pub in the city centre for a night to forget!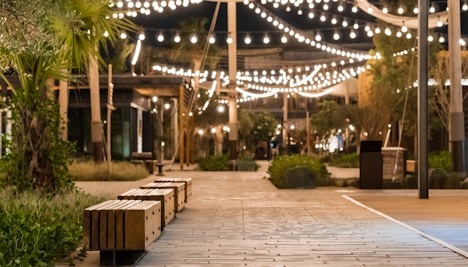 8. Skip The Crowd
Loud music and crowds of people celebrating may not be everyone's ideal way of spending New Years. If you're looking for something more low-key, head to Cascais. 
Why Visit?
If you'd like to avoid crowded areas during New Year, head to Cascais, a seaside town close by. 
Ring in the New Year at this quiet marina and watch the fireworks away from the crowds.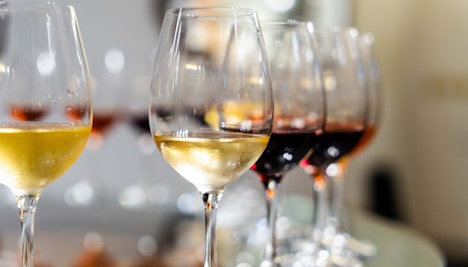 9. Keep Up with Traditions
While in Portugal, live like the Portuguese! Be it in terms of what you wear, or what you eat, celebrate like the locals with their traditions. 
Why Visit?
Even if you're at a fancy restaurant, make sure to eat 12 raisins, one for each month of the year. 
Usher in the New Year with bebidas alcoólicas (alcoholic beverages) rather than water. 
Parties & Events on New Year's Eve in Lisbon
Plan Your New Year Eve in Lisbon
Getting Around
Where to Stay
Where to Eat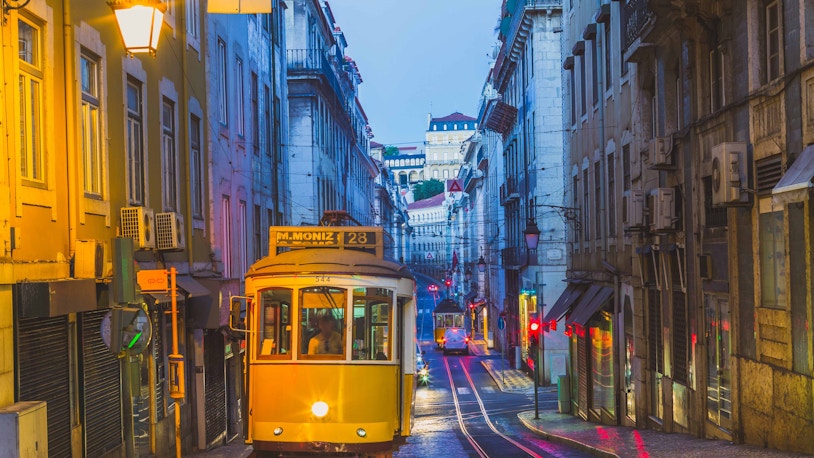 Metro - Fully air-conditioned and one of the easiest ways to get around the city. The metro has a total of four lines - red, yellow, blue and green, which connect one end of Lisbon to the other. The metro runs till 1 am on January 1st. 
Bus - The bus system has 172 routes running across Lisbon. The bus operates till 11 pm everyday. 
Tram - Tram 28 is the most popular, and the six trams in operation today reach the hilly parts of the city.
Frequently Asked Questions About Celebrating New Year's Eve in Lisbon
What are the best things to do in Lisbon on New Year's Eve?
New Year in Lisbon is a festive mix of fireworks, drinks, music, food and year old traditions.
What are the most popular things to do in Lisbon on New Year?
On New Years, make sure to catch the biggest public party in the city centre and watch the fireworks
What are a few off-beat things to do on New year in Lisbon?
If you'd like to keep away from the crowd, there are options to celebrate New Years at a quieter neighbouring town or by the marina.
What are a few kid-friendly things to do on New year in Lisbon?
The festive season in Lisbon is great for kids, where you can visit the Christmas markets and roam the illuminated streets celebrating.
Is it crowded on New Year in Lisbon?
Lisbon attracts a lot of tourists and can get crowded on New Years.
Is Lisbon safe during the New Year?
Lisbon is a safe city in general, however beware of petty theft on public transport in Lisbon.
What are the best events/festivals/parties on New Year in Lisbon?
Buy tickets to Le Reveillon no Convento do Beato or Fim de Ano to enjoy some of the best private New Year events.
What are the best places to see Lisbon fireworks on New Year's Eve?
Join the crowd at Praça do Comércio in the city centre for a fun community viewing of the New Year fireworks. 
What's the weather like on New Year in Lisbon?
December can be chilly, and is one of the wettest months of the year, averaging 12℃.
Is New Years a good time to visit Lisbon?
Lisbon is warmer than other European cities in winter and therefore a good choice for those who prefer warmth. 
What are some Portuguese New Year traditions to follow?
Popping 12 raisins at midnight, listening to Fado and wearing blue underwear are some of the main Portuguese New Year traditions. 
What food can we expect on New Years in Lisbon?
Fried cod and Broas Castelares are some food items to look out for on the menu.